News
Best paper award: IMESA 2012 conference
Ronnie McKenzie's paper, "The dangers of intermittent supply as a measure to save water in South Africa", recently received the Institution of Municipal Engineering of Southern Africa (IMESA) 'Award for Best Paper ' at the 2016 IMESA Conference.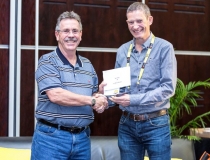 DOWNLOAD PAPER
6th Regional African Water Leakage Summit 2016
The 6th Regional African Water Leakage Summit 2016 took place at the DBSA Vulindlela Auditorium in Midrand, Gauteng on 23 & 24 August 2016 and at the NH The Lord Charles Hotel, Cape Town, Western Cape on 29 & 30 August 2016. The event brought together a record number of attendees and water experts to discuss South Africa's water situation.
WATER SUMMIT WEBSITE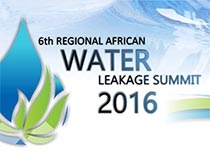 Seminário International, Controle de Perdas e o Enfrentamento da Escassez Hídrica, 5-7 July 2016
Ronnie McKenzie appeared as a guest speaker at the Seminário International, Controle de Perdas e o Enfrentamento da Escassez Hídrica that took place in São Paulo  on the 5-7 July 2016. The Conference attracted around 600 delegates from all over Brazil and was very well organised with dual translation between Portuguese and English with some Spanish thrown in for good measure.  The various papers and presentations were of a very high quality and highlighted the high level of competence and expertise within the Brazilian water industry.  Ronnie's presentation concentrated on the water resource planning techniques developed and used in South Africa to manage the country's extensive water resource systems which allow water to be moved from one part of the country to another. He highlighted the similarities between the South African and Brazilian water resource systems and suggested that there could be scope to co-operate on both the system modelling and water loss reduction activities where both countries have considerable experience and expertise. During his visit he also met with the President of Brazil's São Paulo state water utility (SABESP), Prof. Jerson Kelman, who shared an interest in water resource planning having studied in America at Colorado State University. It turned out that Prof. Kelman had worked closely with many of the water resource specialists who helped to develop the Yield and Planning Models which form the backbone of the South African water resource management techniques. There is clearly significant scope for co-operation in this regard especially as Brazil has just experienced one of its worst droughts on record and is seeking to develop new techniques to optimise its water resource systems.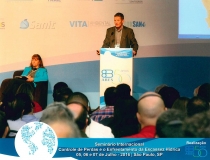 INCOSE, SA Chapter event - 20 April 2016
On the 20 April 2016, Dr Ronnie McKenzie appeared as a guest speaker at the INCOSE (International Systems Engineering Organisation) SA Chapter event, held at the CSIR Knowledge Commons. During his presentation he introduced the complexity of the water resource network in South Africa and explain how the complicated systems have been modelled using the models developed for the South African Water Resource Yield Model. The models were discussed in general terms, highlighting some of the most important features which place them at the forefront of system modelling worldwide.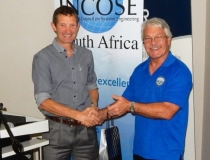 Pages