News
Water21 Article, June 2013 edition: Benchmarking of non-revenue water
The South African Water Research Commission assists South African utilities in managing leakage, and has used leakage data to put together a comprehensive assessment of non-revenue water in the country. In the latest article from the IWA Water Loss Specialist Group, Jay Bhagwan, Willem Wegelin and Zama Siqalaba discuss the outcomes of South Africa's largest leakage assessment to date.

Water21 June 2013_Benchmarking of Non-revenue water.pdf
WRC Report: The State of Non-Revenue Water in South Africa (2012)
Release of WRC report on The State of Non-Revenue Water in South Africa (2012) by Ronnie Mckenzie, Zama Siqalaba and W Wegelin.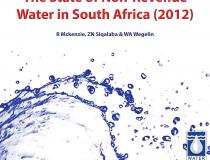 Download the WRC Water Wheel Magazine Article
Congratulations to the 2012 DWA WDM award winners
Congratulations to Ekurhuleni Metropolitan Municipality, City of Tshwane and Drakenstein Municipality for winning the top 3 awards in the 2012 DWA WDM Sector Awards in the municipal category. Ekurhuleni and Tshwane are being supported by WRP and Drakenstein by subsidiary company 4Water.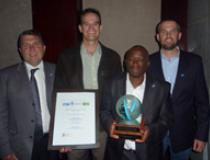 Download Press Release
Ronnie McKenzie welcomed as member of the IWA Fellows Program
Congratulations to Ronnie Mckenzie who was recently welcomed as a distinguished member of the IWA Fellows Program, in recognition of his extraordinary achievements in the profession and commitment to contribute to the ongoing work of the Association.
Pages