News
Award to City of Cape Town
An article by dr. Ronnie Mckenzie recently appeared in The Source, a quarterly magazine, co-published by the IWA and PFD Media Group. The article offered a detailed assessment of the water-supply situation in Cape Town. It turns out Cape Town was neither the first municipality to contend with scarcity, nor did it suffer a complete water supply system failure.
City of Cape Town has also been awarded a certificate by the International Water Association, which acknowledges Cape Town as the first city in the world to reduce its water consumption by 50% in just three years. Read more here.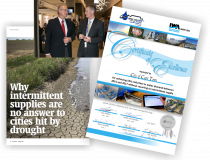 DOWNLOAD ARTICLE
Winner - Dreampipe Phase 2 challenge
During the IWA Water Loss Conference 2018 that took part in 7-9 May 2018 in Cape Town, WRP was adjudicated the Winner of the Dreampipe II Phase 2 Challenge for work performed with the City of Tshwane and funded largely by SA Breweries. This is an innovation prize competition run by Ideas to Impact, a programme implemented by IMC Worldwide and funded by UK Aid delivered by the UK Department for International Development (DFID).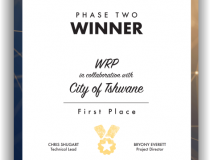 Water Loss Training, 23 & 24 February 2017, Auckland
The Water Loss Training Days were held on 23 & 24 February 2017 in Auckland. The event was organised by Thomas Consultants Ltd, Auckland.
Dr Ronnie Mckenzie (WRP Pty Ltd, Pretoria SA) attended as the Chair of the International Water Association's Water Loss Specialist Group (WLSG). He contributed to the event with a number of excellent presentations on pressure management and network sectorization as well as providing an update of the activities of the WLSG.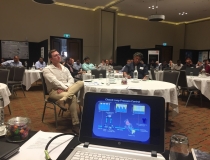 DOWNLOAD ARTICLE
Best paper award: IMESA 2016 conference
Ronnie McKenzie's paper, "The dangers of intermittent supply as a measure to save water in South Africa", recently received the Institution of Municipal Engineering of Southern Africa (IMESA) 'Award for Best Paper ' at the 2016 IMESA Conference.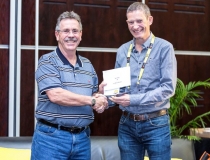 DOWNLOAD PAPER
Pages